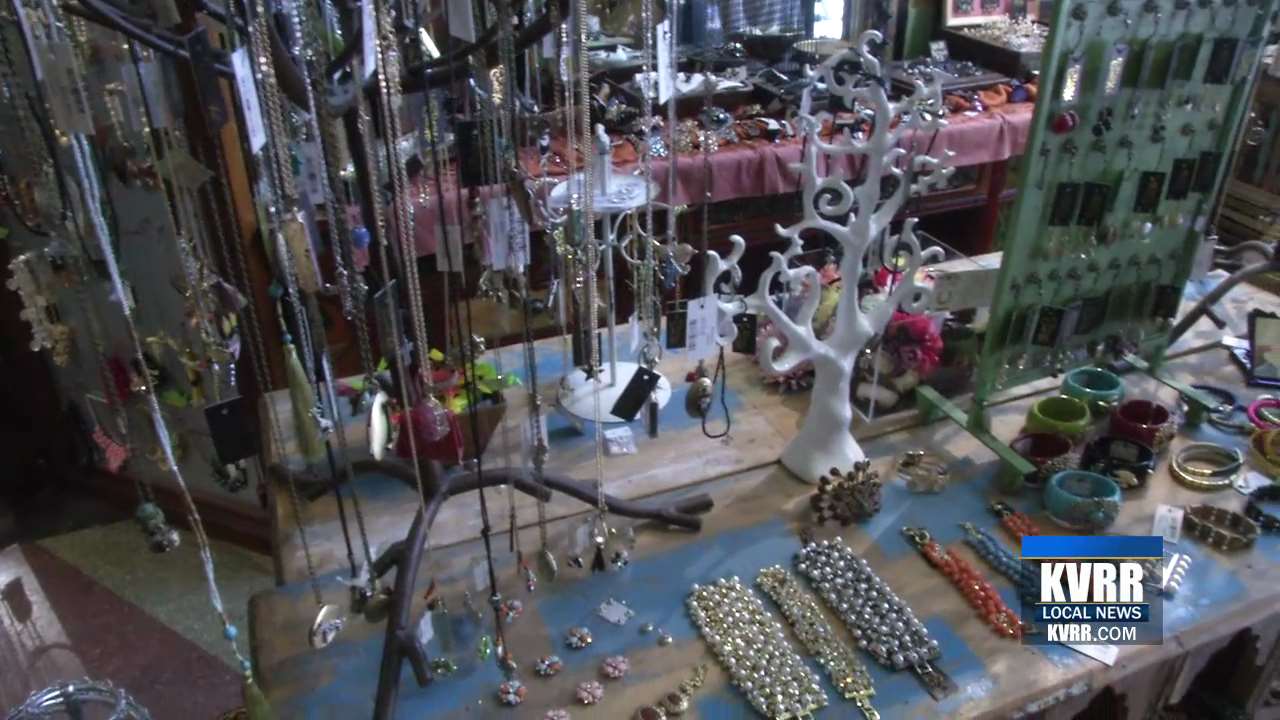 Fargo Antique Gift Shop Stops Buying In China Due To Tariffs
President Trump hiked tariffs from 10% to 25% on Friday
FARGO, ND – Donald Trump has raised tariffs on Chinese exports from 10% to 25%. Now Beijing is fighting back by doing the same with American products.
This leads a Fargo woman to change her business plan for the first time in 20 years.
"I never expected all of this, but it started with a trip to China," said Cindy O'Day, owner of O'Day Cache.
Since 2000, O'Day has visited China more than 50 times to purchase all kinds of antiques and gifts for his store, O'Day Cache.
When O'Day makes her trip to China, she usually gets a train car full of stuff. But last October, she stocked up on even more items like home decor in anticipation of higher rates.
Which makes it the last trip she will be in the country for a while.
"If I had had my full container and it arrived now, it would be 25% more versus 10%, 3%, 5%. So I didn't want to risk taking it across to the United States and being hit by the 25 percent, "O'Day said.
This is a cost that she says is not worth it as she typically gets around $ 75,000 to $ 100,000 in items for her store, meaning she would spend up to $ 25,000. only in tariffs.
"When you look at a $ 100,000 container, it could be $ 5,000, $ 6,000. But when you go down to 25, I have to get an overview of everything I'm bringing. I'm a small business, a real small business, so it's not something that I want to step into and raise my prices in, "says O'Day.
But small businesses aren't the only ones taking the brunt of a trade war.
Government data shows that 14 industries in Cass County are affected, including soybeans and wheat, as well as the manufacturing of agricultural machinery and equipment.
Some say the trade war is needed to correct what they call 20 years of illegal trade practices between the United States and China.
"This is a risk we must and can take without significantly harming our economy. Perhaps the heaviest burden is on the farmers, the agricultural sector. We understand this. We have already helped them with lost exports. I think we had an authorization of $ 12 billion. We will do it again if we have to, "said Larry Kudlow, White House economic adviser.
For small business owners like O'Day, a longer trade war will mean looking to other countries to fill his store.
She already receives some of her articles from Thailand, Turkey, France, India and Morocco.
O'Day says she's hoping a deal will be done soon, but depending on how long it takes, she expects consumers to start paying the price.
"Most of the clothes are made there, so you're talking about a 25% jump. This is really going to make a difference in a lot of products because 25 percent could end up being 50 percent more. I think they will see a difference in what they buy, "O'Day said.
O'Day says Chinese sellers don't seem concerned about the trade war despite the fact that they will also be paying more tariffs.