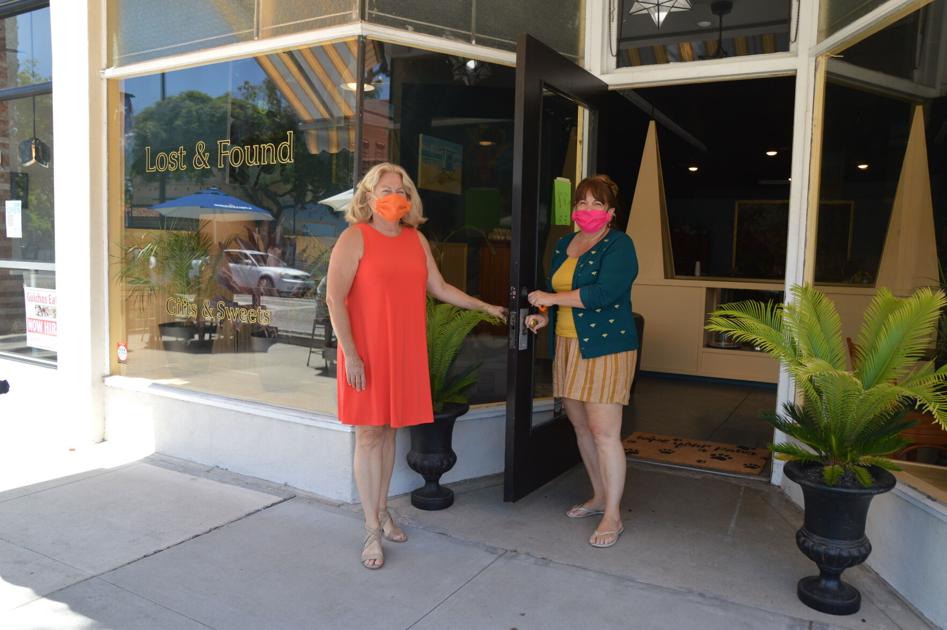 Lost & Found offers coffee and unique gifts | Business
[ad_1]
The seashell crown got me. A gorgeous headband adorned with what appear to be glass beads, an array of peach-pink seashells (the proper mermaid genre) and quartz crystals lined with a soft white braided border to cushion the part that wraps around the neckline. head. I take the tag to check the cost, expecting my eyes to widen from an astronomical number you would normally find in a specialty store. Instead, they squint, making sure I read the price correctly. Not only was the sum very reasonable, but the laughter you will get after reading the label description is worth it: For use with housekeeping, paying bills and other expensive tasks. Also suitable for breakages and Mondays. Sold.
I spoke with Patti Boyd, who co-owns the Curio Shop with her sister Susan Ochoa. As I wonder if this is his first time in retail, I quickly learn that it is not. Boyd is a seasoned veterinarian, who first opened a store in Berkeley, Calif., Over 30 years ago. And although this is the sisters' first time owning a business together, Ochoa has actively helped Boyd throughout his career.
Boyd explained that his goal for Lost & Found differs slightly from their previous projects. "I wanted more of an interactive shopping experience, connections between myself and customers or Susan and customers," Boyd said. "But also have a lot of interesting things going on that people would like to talk about. People love our paint color, people find things in the decor that intrigue them and also in our wares.
I asked Boyd what business advice she could give. "The customer is always right, and if you fully believe it, it will make you open to what people have to say," Boyd said. "You can disagree with them, but they don't have to choose to be your customers either. It is therefore a motivating factor to find common ground and it generates a lot of respect between the merchant and the customer.
The connection to the community is at the top for Lost & Found, which the sisters say has been easy in such a friendly town. "It's a community building when you take the time to really visit and help people, even if it's not for something you're selling," Boyd said.
Boyd and Ochoa offer unique items – many of which are made locally – with good prices for their quality. While not everything is cheap, Lost & Found sends the message that value exists at every price point, both high and low.
When it comes to their trade secret, it's simple: keep the store clean and make sure the coffee is fresh. "Just the basics," Boyd said. "Sometimes it's subliminal. (For example) you have a dead bee in your window, which we have frequently, and if it is not watched, this message gets through. Even if the customer is not aware of it.
As for any business advice they would give to their youngest when they are just starting out, Boyd gives an encouraging piece of advice, a note to yourself to fold up and put away safely in your wallet: "I would tell my young self that your efforts will be rewarded. Have that confidence. I think a lot of people are worried about whether their business will be successful, and it's certainly an uphill battle to pay rent, get permits, and do all that preliminary work. But if you keep putting energy into a business, you will get results. You just have to have that trust and openness to your customers.
And the key to its success? "I never give up," she says.
Lost & Found Gifts and Sweets is located at 905 Linden Ave. The boutique is open Wednesday to Saturday from 8 a.m. to 5 p.m. and Sunday from noon to 5 p.m.
Megan Waldrep is a freelance columnist and writer, currently living on a 34-foot sailboat. To learn more about Megan, visit meganwaldrep.com.
[ad_2]