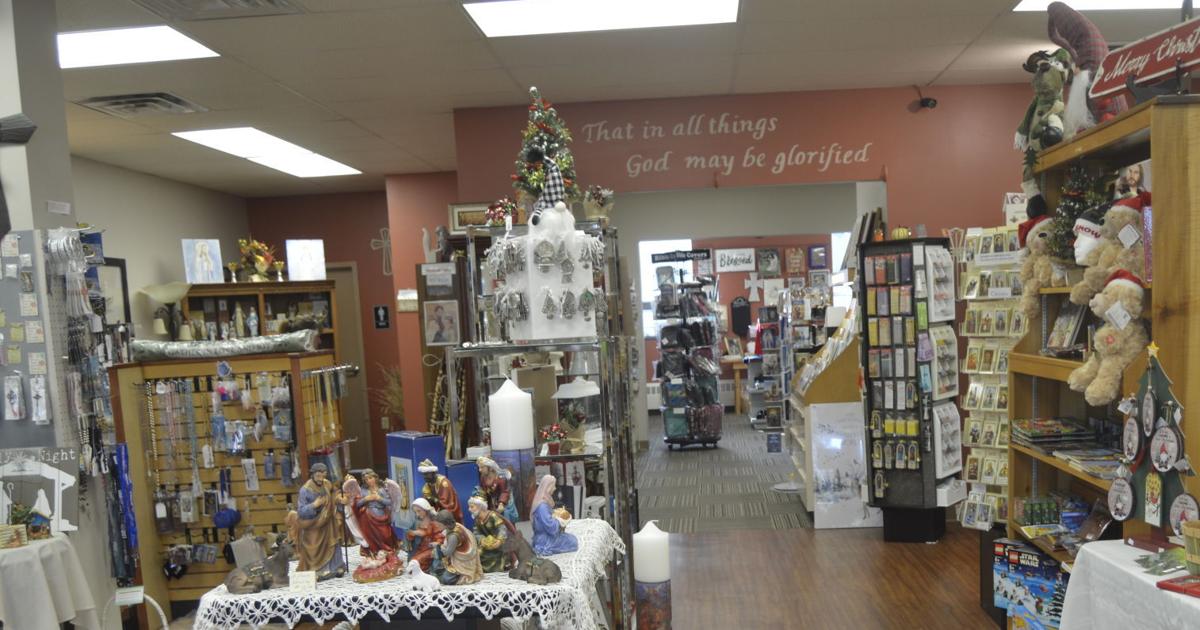 Benedictine Gift Shop Offers Unique Gifts, St. Marys Treasures | News
ST. MARYS – Not just during the holiday season, but year-round, Church Street Benedictine Gift Shop, run by St. Marys Catholic Church, has a unique little something for everyone, as well as valuable pieces of local history.
The monastery's gift shop called "Bagatelles et Trésors" was established in the 1930s in the basement of St. Joseph's Convent by the original Sisters of St. Benedict, said SMCC business director Kim Kerchinski. When the sisters left the monastery, St. Marys Catholic Church offered to take over the gift shop, so the community would not have to close it.
Kerchinski and church receptionist Bonnie Pearson said the gift shop, run by more than 30 volunteers, is "self-sufficient," meaning the church does not receive the profits. He's just there to support people, and the profit made goes into new merchandise.
Some seem unaware the gift shop exists, and it's such a treasure, Kerchinski and Pearson said. It is located just down the road from the church and parish office building.
Through the "Heritage Room" in the store, the goal was also to provide a historical timeline, Kerchinski said. Visitors can walk through and learn about the sisters and see items that were in the convent.
The gift shop has lots of choices. If someone is looking for something specific related to the story, Pearson said, volunteers will search and try to find it.
There are some items the store carries that people might have trouble finding otherwise, like cards for graduating priests and deacons, Pearson said. There are also baptism and first communion cards, prayer books, Bible covers, crosses and crucifixes, wall hangings, clothing, a "Last Supper section" and much more.
Along with something for everyone, there are also patron saint medals for everything, Pearson said, also highlighting items like blessed candles, greeting and prayer cards, collectibles, oils holy and essential oils, chocolates and more, plus sections dedicated to seasonal and holiday-related decorations and memorial gifts for those who have lost a loved one.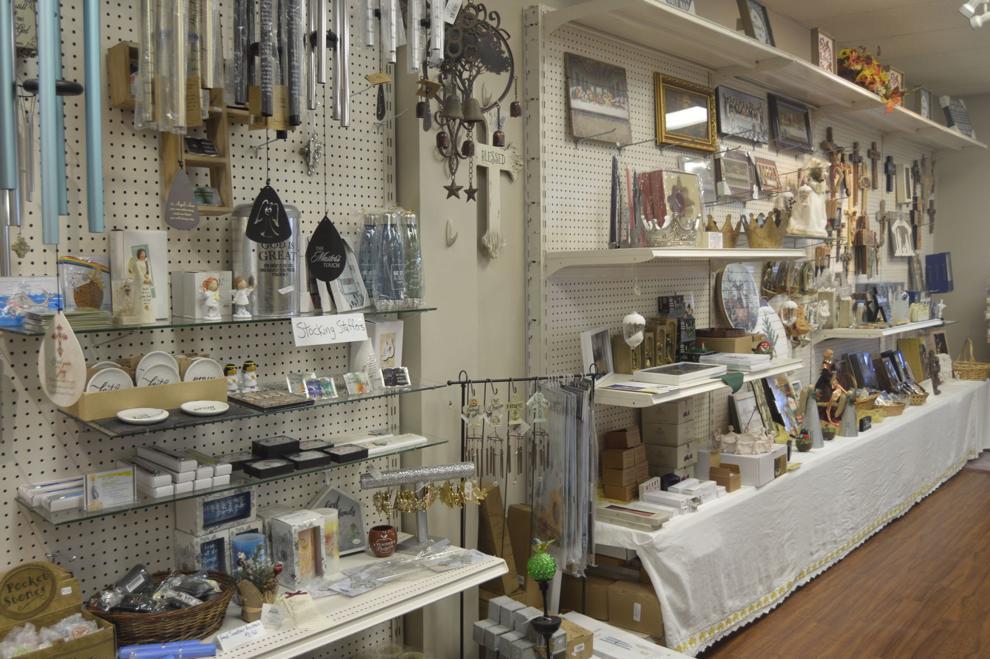 The store is constantly changing its inventory and aims to keep prices reasonable or lower, Pearson said. One thing she particularly likes to do is when people bring in real estate, and she has the ability to walk through history.
It's also part of the experience, Pearson said, being able to connect with customers and help them find what they're looking for.
The Benedictine Gift Shop, located at 139 Church Street in St. Marys, is closed Sunday and Monday, and open Tuesday through Friday 9:30 a.m. to 5 p.m. and Saturday 10 a.m. to 1 p.m. Visit the Facebook page for more information or call 814-834-1353.