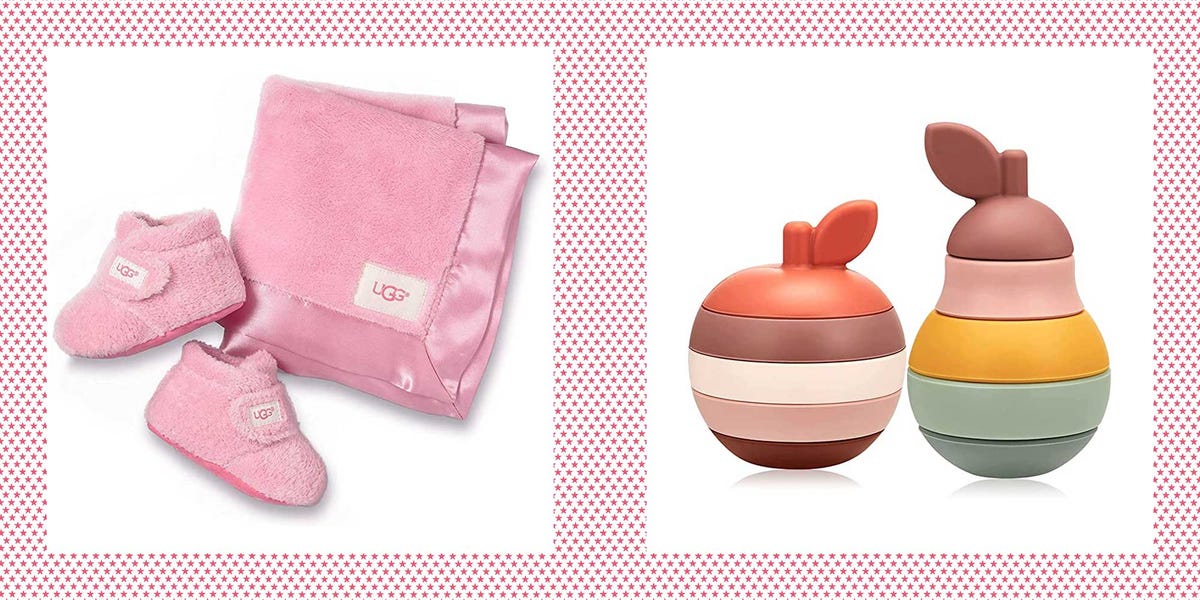 Whether for a baby shower, a baptism, baby's first Easter, Christmas or a birthday, there is no shortage of gifts for baby boys and girls on the market. But when there are so many unique baby gifts to choose from, it can be hard to narrow down the options and choose the right one. best baby gifts that will really impress the parents (and the baby will use).
Before you buy, consider the following factors when shopping for a baby: age, what's safe for baby, how much you want to spend, and what the baby might already have (or the kinds of things parents usually buy themselves). Many parents nest before the baby arrives, which means buying everything their newborn needs, such as onesies, a car seat, a stroller and a changing table. What parents may be less focused on buying – but which make great personalized baby gifts – are keepsakes, toys, books and extra clothes (because many parents won't realize they will have to change baby several times a day because of drooling, diaper mishaps, and more).
It's also important to keep safety issues in mind when it comes to newborn babies. For example, crib bumpers are a thing of the past; doctors have deemed them unsafe for cribs, so you won't want to gift one. There are also choking hazards with different types of toys, so just check that the item is age-appropriate.
Now that you're armed with important factors to consider, you're ready to go baby shopping. Here are our picks for the best baby gifts in 2022.